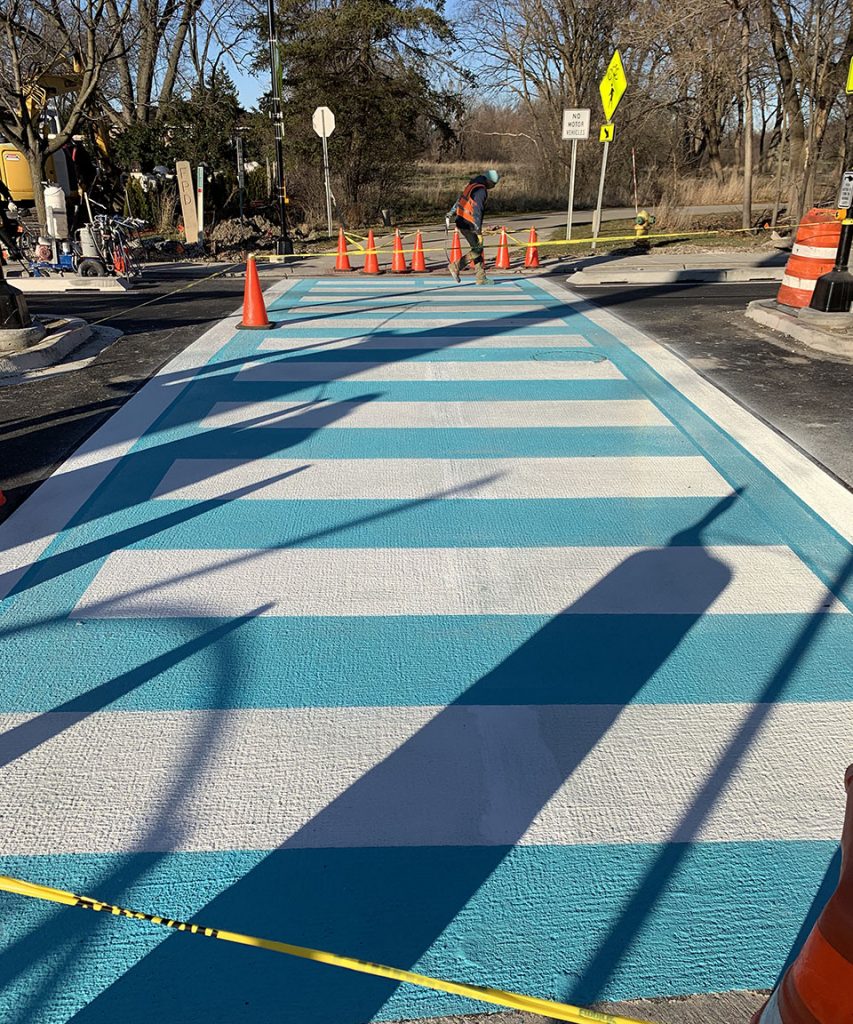 Innovating Pavement for The Future
Pavement overlays first came on the scene 35 years ago in the UK. Since then, a lot has changed, both in the quality of materials and in installation techniques.
At Overpave, we begin with following new developments in materials to understand what is possible. Using our industry knowledge and practical expertise, we can steer designers and stakeholders towards overlays that make a statement and have the extended durability to deliver on design and safety intent well past that of typical pavement.
Our Approach
Our pavement overlay solutions empower designers and stakeholders to become hardscape thought leaders and provide clients a variety of durable and creative solutions beyond that of what is currently found in the market.
Our History
We began our journey into the arena of pavement overlay 15 years ago when the materials and procedures of application were becoming known in the United States. Starting with materials that were less reliable, and procedures that were in their relative infancy. We have developed along with both to deliver solutions that exceed what we ever thought possible back then.
The conversation has changed today to what applications and creativity are possible in lieu of will the material endure past a year's time.